November 2011
ICOM Italy
Invited by ICOM Italy, the President of AVICOM attended a conference in Siena in October on the theme of museological networks: Fare museo insieme. Reti e sistemi museali per vincere la crisi.
More than a hundred museum professionals attended the event held at the beautiful Santa Maria delle Complesso Museale Scala. Notable speakers included the President of ICOM International, D. Hans-Martin Hinz, and the president of the marketing committee for ICOM, Carol Ann Scott. Manon Blanchette for her part presented a communication on social networking and the museums of Montreal, a growth strategy.
The day ended with the handing out of ICOM Italy's awards of excellence.
AVICOM Board meeting
An AVICOM Board meeting was held in Paris on November 3rd at the ICOM office on Palestro Street. In addition to the president of AVICOM, Marie-Françoise Delval from France and Simona Caraceni were present.
The committee discussed the next annual AVICOM meeting in Montreal and the next in 2013, which will take place in Brazil. Italy will present its candidacy to organize the event in Rio de Janeiro.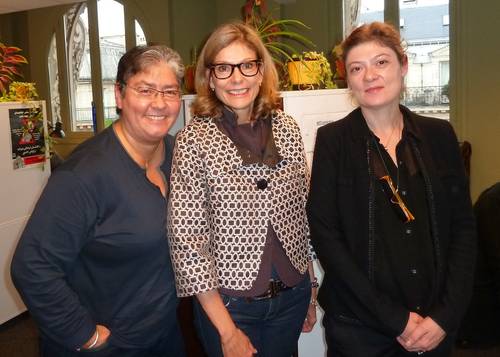 From left to right: Marie-Françoise Delval (founder of the FIAMP Festival), Manon Blanchette (AVICOM president and executive director of the BMMD) and Simona Caraceni (administrator).
International Audiovisual Festival on Museums and Heritage (FIAMP)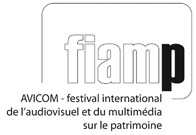 The FIAMP is organized by AVICOM, ICOM's International Committee for Audiovisual and New Technologies of Image and Sound. FIAMP is an international professional event designed to promote the achievements of museums making use of new image and sound technologies.
FIAMP.2012 will take place in Montréal, Québec, Canada the 9, 10, 11 and 12 of October, 2012.
The Competition Registration Package for FIAMP.2012 is now online! The deadline to register is April 30, 2012.
Follow us!