Awards Ceremony and AVICOM Meeting
Archives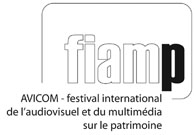 FIAMP.2006
Musée national de la Marine in Paris, December 12-14, 2006
The Awards ceremony is the culmination of the festival. Through it, we honor the winning institutions and their productions. We also welcome the work done by museums, production companies and filmmakers to enhance and promote culture and heritage.
The Awards ceremony for FIAMP.2006 is integrated into the 21st ICOM General Conference in Vienna, Austria, in August 2007. The ceremony was the ideal setting to mark this major event which gathered thousands of members of ICOM, and all the Boards of the national and international committees.
Festival-goers, visitors and members of ICOM may also attend a special program offering the best audio-visual productions in the competition of the festival as well as consult the Official Selection's CD-Rom and websites.
Round tables will enable museums and filmmakers to present the productions selected for the competition and to discuss with visitors. The committee will also organize an international AVICOM round table discussion on "Cyber-Museography" and will hold its triennial meeting and General Assembly in the Österreichische Mediathek.
Information on how to attend the ceremony and the AVICOM symposium are available on our site as well as the ICOM site.
ICOM 2007 – Organisationskomitee
Armine Wehdorn
Burgring 5 A-1010 Wien
Fon: +43 (0)1 404 20 6631
E-mail: icom2007@khm.at
Österreichische Mediathek
Rainer Hubert
Webgasse 2a, 1060 Wien
E-mail: rainer.hubert@mediathek.ac.at
Tel. +43/ (0)1 / 5973669 – 35
Fax +43/ (0)1 / 5973669 – 40