Registration and Practical Information
Archives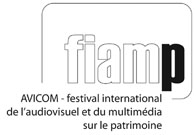 FIAMP.2008
Gatineau-Ottawa, Canada, October 16 – 17, 2008
Competition
Registration for the competition is closed. The projects that were submitted are currently being evaluated by the jury.
Festival Registration (conference and activities)
Unlimited Pass     $150 ($169.31 with taxes).
Unlimited Student Pass   $100 ($112.88 with taxes).
Includes: All sessions on October 16 and 17, coffee breaks, two lunches and a networking reception.
Day Pass
October 16 2008    $100 ( $112.88 with taxes).
Includes: Sessions on October 16, coffee breaks, working lunch and a networking reception.
October 17 2008    $50 ($56.44 with taxes)
Includes: Sessions on October 17, a coffee break and working lunch.
Discover the Fiamp.2008 program and register now.
Download the registration form.
NEW – Fiamp 2008 is available in Web conference!
You cannot attend the Fiamp 2008? The conference will be broadcast online in real time. For more information, visit the website.
Portrait of the National Capital Region of Ottawa-Gatineau
At the crossroads of French and English cultures
The National Capital Region of Canada is located at the confluence of French and English cultures, which gives it a unique character. It includes the city of Gatineau and the capital of Canada, Ottawa, two major urban areas of 226,000 and 812,129 inhabitants respectively. The Quebec side of Ottawa is named the Outaouais and promotes itself as a tourist destination all year round!
From the timber industry to public service
The region owes its economic development to the Ottawa river (la rivière des Outaouais) with the timber industry in the nineteenth century. Bearing the name of old Bytown, Ottawa had nearly 1000 people in 1828. In order to ensure the city was a more eloquent candidate in the selection of Canada's capital, it was renamed in 1855 under its current name. The Outaouais is distinctive from other regions of Quebec's economic stability due to the presence of a large contingent of federal officials.
Une multitude d'activités et des musées pour tous les goûts
La région offre aux voyageurs des expériences aussi diversifiées que le Canada : un calendrier d'activités variées, plusieurs parcs, des lieux de présentation renommés des arts visuels et de la scène, sans compter plus d'une douzaine de musées. On peut entre autres visiter, à Gatineau, le Musée canadien des civilisations et du côté d'Ottawa, le Musée des beaux-arts du Canada, le Musée canadien de la guerre, le Musée canadien de la nature et le Musée des sciences et de la technologie du Canada, qui sont des incontournables. Pour obtenir une liste complète des musées de la région, visitez le Musée virtuel du Canada.
A multitude of activities and museums for all tastes
The region offers travelers experiences as diverse as Canada itself, a schedule of various activities, several parks, renowned visual arts and performing arts venues, not to mention more than a dozen museums. In Gatineau, one can visit the Canadian Museum of Civilization and on the Ottawa side, the Museum of Fine Arts of Canada, the Canadian War Museum, the Canadian Museum of Nature and the Canada Science and Technology Museum. For a complete list of museums in the region, visit the Virtual Museum of Canada.
Discover the unique charm of the National Capital and Outaouais region and explore its many facets, both natural and cultural!
For more information:
L'Université du Québec en Outaouais (UQO)
283, boulevard Alexandre Taché
Pavillon Alexandre Taché – Aile C – Salle Polyvalente
Gatineau (Québec) Canada J9A 1L8
Tel.: 819-773-1806
Accommodations
The National Capital Region of Canada has a wide variety of accommodation options. Here are some of the hotels, lodges and inns that we offer:
Establishment

Classification

Rates
(single or double)

Distance from UQO

Transportation

Holiday Inn Plaza La Chaudière
Gatineau (Québec)

Hotel
4 Stars

$132 CAN/night
82,82 €/night

1.3 km

Taxi, Public Transport

Four Points by Sheraton
Gatineau (Québec)

Hotel
4 Stars

$115 CAN/night
72,15 €/night

2.6 km

Taxi, Public Transport

Les Suites Victoria
Gatineau (Québec)
Apartment-style rooms with mini fridge and kitchenette available.

Hotel
3 Stars

$103 CAN/night
64,62 €/night

2.2 km

Taxi, Public Transport

Auberge de la Gare
Gatineau (Québec)

Hotel
3 Stars

$90 CAN/night
56,47 €/night

1.7 km

Taxi, Public Transport

Au 55 Taché
Gatineau (Québec)
http://www.55tache.com/

Bed & Breakfast (B&B)
4 Stars

$90 CAN/night 56,47 €/night

0.6 km

Taxi, Public Transport

Novotel Ottawa
Ottawa (Ontario)
http://www.novotelottawa.com/

Hotel
3 Stars

$189 CAN/night 118,58 €/night

4.8 km

Taxi, Public Transport