Montreal FIFA Film Festival
Archives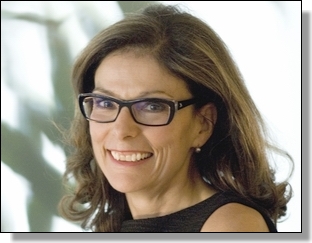 AVICOM President to serve as jury foreperson of the Montreal FIFA film festival
February 21, 2011 — René Rozon, director and founder of the Festival International du Film sur l'Art de Montréal (FIFA), announced on Monday that Manon Blanchette would serve as jury foreperson for the 29th edition of the FIFA to be held in Montreal from March 17 to 27.
Ms. Blanchette, Executive Director of the Board of Montreal Museum Directors and President of AVICOM's ICOM Council, will share her responsibilities with author and cinema specialist Harry Bos (The Netherlands), director Henri de Gerlache (Belgium), former animator and professional visual artist Winston McQuade (Canada) and chief of educational and cultural development at the Institut national de l'audiovisuel Sylvie Richard (France).
"This stellar jury is composed of such highly qualified members, whom will each undoubtedly lend their expertise to uphold the stakes of such an international competition.  They will serve as witnesses to some of today's best international art films.  The competition is unquestionably in good hands," commented René Rozon.
Source: Le jury de la 29e édition dévoilé, Canoe.ca