Archival Film Workshop: Whose Film is it Anyway?
Thursday, June 23, 2011, 10:00 AM – 5:00 PM
BLCC Foyle Learning Centre, British Library
The workshop focused on the issues of archiving anthropological film and the ethical dilemmas and possibilities of access presented by the digital age. In the digital age as archives and museums enable access to material by means beyond the imagination of many of their original collectors, many challenging issues confront archivists and filmmakers alike. As  the internet brings the documented and the investigators face to face, archives have become the sites for much of this frontline debate. This joint workshop, by the RAI Film Archive and the British Library [Moving Image and World and Traditional Music curators], will be constructed around three sessions with invited panellists to instigate informed discussion and answer questions.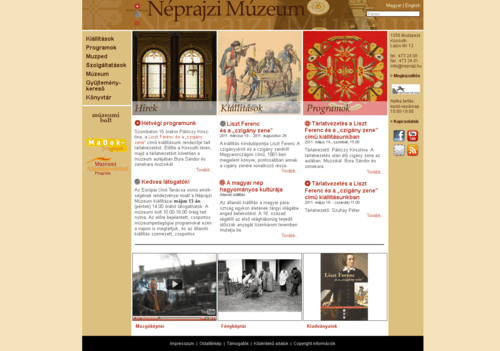 János Tari gave a presentation on THE NEW SYSTEM OF DIGITAL ACCESS TO MOVING IMAGES IN THE HUNGARIAN MUSEUM OF ETHNOGRAPHY. In 2002, the Museum of Ethnography was awarded funds from OTKA (the National Academic Research Fund) to purchase high quality digitizing equipment. The award was made to increase the standard and efficiency of academic and museum research in Hungary. The total digitized film stock is now held in a server unit with a capacity of 2560 gigabytes and consisting of 32 hard disks. This server is able to hold a total of 130 hours of film footage of native DV format but this may be extended by 3 to 4 times in future. The database allows anyone to search in a simple and rapid way for all digitized film segments. Keywords are then entered with a time code. Keywords are based on the pictorial and content data of the film collection; this is often referred to as a subjective descriptive system.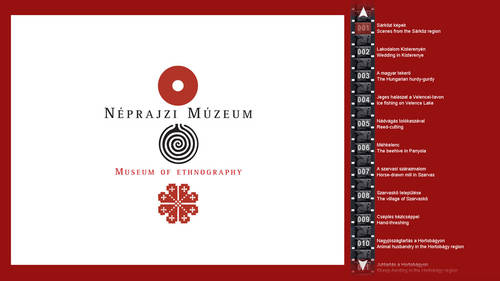 In its present form, the keyword system of the film collection of the Museum of Ethnography is only the starting point for a full system of keywords to be  integrated with a fully comprehensive ethnographic thesaurus  system. The digitization of the 268 items (around 40 gigabytes of DV in AVI format) was finished in 2009. Lower resolution copies of the digitized films may be viewed and researched during normal opening hours in the reading room of the Library of the Museum of Ethnography, in the hallof the museum and Motion Picture Collection during opening hours and research service times, and online by the end of 2011. (www.neprajz.hu)
Over the past eight years the digitized archive has contributed to the realisation of multimedia programmes supporting ethnographic exhibitions at the Museum as well as an installation consisting of seven plasma monitors keying archival film and photography to Bartók's music for the  travelling exhibition CONSCIOUSNESS. The most important task for our archive is to keep a record of the moving images, to preserve and restore them, and to provide access to them, helping us to manage our heritage in a sustainable way.
János Tari
General secretary of AVICOM