Other interesting publications
Does it move you?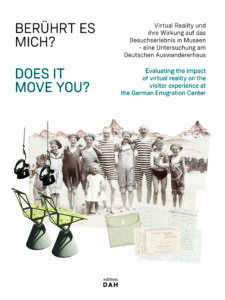 © Deutsches Auswandererhaus Bremerhaven
Can virtual reality help to convey cultural-historical knowledge and emotions? Do visitors experience real and virtual objects differently?
Scientists from the Deutsches Auswandererhaus (German Emigration Center) in Bremerhaven (Germany) investigated this in an experiment.
The experiment showed that visitors found the VR applications more entertaining than the traditional exhibition. However, traditional mediation has been able to generate more cognitive empathy. Original objects were perceived as more meaningful than their digital images.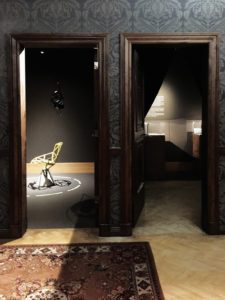 VR-room (left) and traditional exhibition (right). © Deutsches Auswandererhaus Bremerhaven, Photo: Katie Heidsiek
The results are published in German and English and can be downloaded free of charge:
https://zenodo.org/record/3611352#.XiWimEFCfBU