Elections
Archives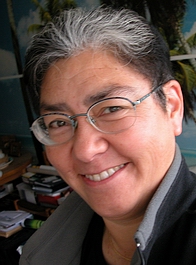 Election of the new Board and the Executive Committee of AVICOM for 2007-2010
The committees of ICOM must elect their Board and their Executive Committee every 3 years. The next election of AVICOM committee will take place in August at the time of its General Assembly in Vienna, during the ICOM General Conference. The members of AVICOM must thus vote to re-elect and/or renew the Board and the Executive Committee.
You vote by returning the ballot paper with the notched names of the selected applicants by post, by fax or e-mail. The counting will be done in Vienna during the General Assembly.
The new Executive Committee will elect itself the new Board.
Members of the Board applicants for their succession
For President: Marie-Françoise DELVAL, France (pdf)
For Vice-President: Karina DURAND, Mexico (pdf)
For General Secretary: Alain MASSE, Canada
New applicants for Executive Committee and Board
Alexandra BOUNIA, Greece
Marie JANET-ROBERT, France
Jean-Marcel HUMBERT, France (pdf)
Eric LANGLOIS, Canada (pdf)
Anne-Laure SANTERNE, France
Daniel Chao-ling SUNG, Taiwan (pdf)
Janos TARI, Hungary (pdf)
To elect the new members of the AVICOM Executive Committee and Board 2007-2010, download the ballot paper below, draw a cross next to the name of the person for whom you wish to vote for and return the form fully completed (* obligatory mention), by post office (AVICOM – c/o Musée national de la Marine – Place du Trocadéro – 75116 Paris, France) or by fax (+33 (0)153656965), before July 30, 2007.
Download the election file and the ballot paper. PDF Format.