Members of the Board 2010 – 2013
Archives
Manon BLANCHETTE
The call for candidates that was diffused to AVICOM  members by mailing lists, and downloadable on the AVICOM website, was closed on August 25th, 2010, with an exception for the Chinese candidates that suffered administrative problems in October.
Ballot papers and presentations of the candidates were diffused by mailing lists to AVICOM members at the end of October, and were downloadable on the website. The deadline for the return of the ballot papers was on November 30th, either by e-mail, by fax, or by postal mail.
A committee for the elections, made up by Jean-Marcel HUMBERT (treasurer and former president of AVICOM), Pascale MARCHAND (direction assistant,  musée national de la Marine) and Marie-Francoise DELVAL (past president of AVICOM), met in Paris on December 15th, 2010 to scrutinize and check the validity of the ballot papers for the election of the new AVICOM board, and to officialize the list of the elected candidates.
All the candidates who presented their candidature were elected by a majority of votes. These candidates are, by alphabetical list, BLANCHETTE Manon (Canada), CARACENI Simona (Italy), DELVAL Marie-Francoise (France), HU Jiang (China), IQ Qingguo (China), SANTERNE Anne-Laure (France), SOUVIGNET-CHEHU Béatrice (France), TARI Janos (Hungary), ZHANG Xiaopeng (China).
Manon BLANCHETTE, who applied for the presidency of AVICOM is thus elected President of the committee.
Béatrice SOUVIGNET-CHEHU, who applied for the post of Treasurer, is thus elected Treasurer of the committee.
Marie-Francoise DELVAL, founder and Director of the FIAMP, assumes that specific assignment oin the board.
Other duties of elected members (vice-presidency, general secretary, member of the board of trustees) will be discussed and decided during the first meeting organized by the new AVICOM committee chair.
BLANCHETTE Manon, Ph.D.
AVICOM President
Executive director Board of Montreal Museum Directors
Canada
PDF presentation

TARI János
Vice-President
Hungarian Ethnographical Museum
Director ethnographic film
Hungary
PDF presentation

SOUVIGNET-CHEHU Béatrice
Treasurer
Documentaliste, chargée des tournages, Agence photographique
Musée national de la Marine
France
PDF presentation

CARACENI Simona
Professor of Museum Informatics – Project manager
Universita di Bologna – Dept. Computer Science
Italy
PDF presentation

DELVAL Marie-Françoise
Coopted member
Sous-Direction des Systèmes d'Information
Ministère de la Culture et de la Communication
France
PDF presentation

HU Jiang
Curator and director of Information & Data Center, Shanghai Museum
Director of the Digitization Committee of Chinese Museum Association
China
PDF presentation

QI Qingguo
Director of the Exhibition Department, Capital Museum, Beijing
Secretary-general of the Digitization Committee, Chinese Museum Association
China
PDF presentation

SANTERNE Anne-Laure
Directrice MaDeSa Ingenierie Culturelle
France
PDF presentation

ZHANG Xiaopeng
Computer scientist
Information Department, Nanjing Museum
China
PDF presentation
Paris, December 15, 2010
Counting and validation of ballots.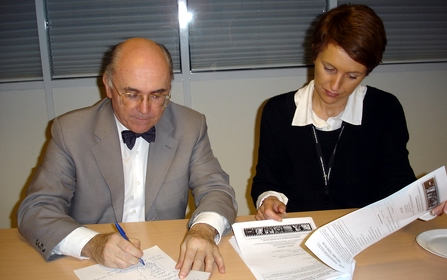 Jean-Marcel HUMBERT & Pascale MARCHAND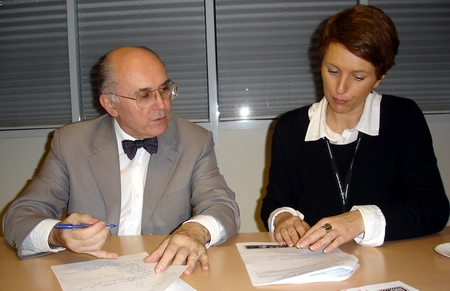 Jean-Marcel HUMBERT & Pascale MARCHAND