Word from the President
Archives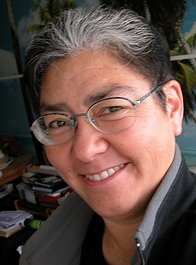 FIAMP.2008
Gatineau-Ottawa, Canada, October 16 – 17, 2008
I am pleased to inform you that the 2008 Fiamp took place from October 16 to 17 in Gatineau-Ottawa, Canada. Canadian members of the AVICOM Board, Louise, Alain and Eric, have invested in the organization of the festival, and to offer activities of the highest interest to you, with the help of our partners, the Canadian Heritage Information Network (CHIN), the École multidisciplinaire de l'image de l'UQO and Idéeclic.
The numerous festival goers were able to view the productions listed in the competition and the "Official Selection" that was submitted to the international jury as well as attend the awards ceremony for the winners, the AVICOM Awards.
They also participated in conferences and round tables on the theme of "Cybermuseology: A Contemporary Practice by Museums" that provided a forum for speakers to witness about the evolution of technologies used and developed by and for the Web and new media, which irreversibly force us to rethink how we address communication, dissemination, education, collections and culture, research…
A trade show also showcased the technical products and services of museums and heritage institutions.
We were happy on this occasion to meet and exchange with festival goers and enrich each other's experiences. We await your presence once again at Fiamp.2009, which will take place in Italy with the help of the Italian Committee of ICOM.
A bientôt,
Marie-Françoise Delval