Message from the President: January 15, 2007
Archives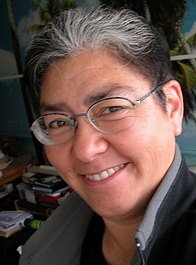 There are two important activities for AVICOM in 2007
1/ Our annual meeting in August in Vienna, during ICOM's General Assembly, which will contain:
the election of the 2007-2010 Board
the triennial General Assembly
the Awards ceremony for the Fiamp.2006
a colloquium on cyber museology
I kindly request that you mobilise yourselves for our General Assembly in Vienna. We do not often have the opportunity to see each other. This is an occasion to meet, to get acquainted with each other, to exchange, to share common memories, and to integrate ourselves more in the large ICOM family by participating together in activities and meetings with colleagues from all over the world. I hope that there will be many of you at our triennial meeting in the magnificent town of Vienna.
2/ The Fiamp.2007 in October in Mexico, in the historic colonial town of Cuernavaca
I kindly request of you that you disseminate the application file of the Fiamp.2007 competition among your institutions and the museums that you know. The file will soon be dowloadable from our Web site. Please also tell us about any Web sites, CD-ROMs and audiovisuals that you have appreciated and that you think can be submitted to the competition.
Another important task is to increase the number of AVICOM members. Please suggest to those of your colleagues who are interested in technologies to join our international committee.
I hope that 2007 will be rich in new contacts and discoveries for AVICOM and all of us. 
Marie-Françoise Delval
President, AVICOM – International Council of Museums
AVICOM-Flash: News and activity reports
2nd Quarter 2007 (PDF)
4th Quarter 2006 (PDF)
2006 edition of the Festival International de l'Audiovisuel et du Multimédia sur le Patrimoine
New website
Changes to the Board
21st ICOM General Conference in Vienna in 2007
2nd Quarter 2006
68th session of the Advisory Committee and 60 years of ICOM
Conference on "Audiovisual media as cultural heritage and their use in museums" in Mytilene, Greece
Competition for the production of an official video clip for ICOM
Entering the Fiamp.2006 competition