All news
August 2, 2021
ICOM Solidarity Fund 2021: ICOM MPR, ICOM AVICOM and ICOM Germany sucessfully solicit project support from ICOM Solidarity Fund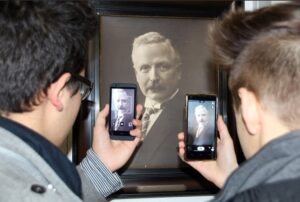 ICOM MPR, ICOM AVICOM and ICOM Germany have successfully raised funding for project support by means of the ICOM Solidarity Fund
Two international committees of museums specialized in media presence and strategic communication, together with ICOM Germany, can now realize their comprehensive project for the covid19 crisis by means of the ICOM Solidarity Fund:
"The COVID19 Challenge:
Museums and their digital engagement
in times of crises"
The aim of this collective endeavour is, on the one hand to work out, in dialogue with leading representatives of museums worldwide, the status quo of digital presence – even better of integrated hybrid presence – in an exemplary way (ICOM MPR). On the other hand, with the help of best practice examples, to develop useful recommendations for action – especially for small and medium-sized museums (ICOM AVICOM). The national committee ICOM Germany is supporting this project with its large network of museum specialists.
It is beyond doubt that the entire pandemic situation is challenging, also for museums and in the aftermath of the crisis. Ultimately it will not be until the middle term that we shall see how the once mega-trend of city tourism develops, on which the majority of museums depended to varying degrees. At the same time, it has become obvious that an elaborate digital presence in the future orientation of strategic communication is an absolute necessity.
It will be interesting to see which houses are already working on the basis of a truly integrated hybrid strategy, and what experience in the light of the development of a digital sceneography has been gained so far. It must be our aim to consolidate these important developments.
The results of this study will be made generally accessible via the websites of the three participating committees.
Matthias Henkel (MPR) & Michael H. Faber (AVICOM)