All news
November 9, 2023
The table is set. Food traditions and legacy in the Islamic World. Invitation to participate Exhibition, Network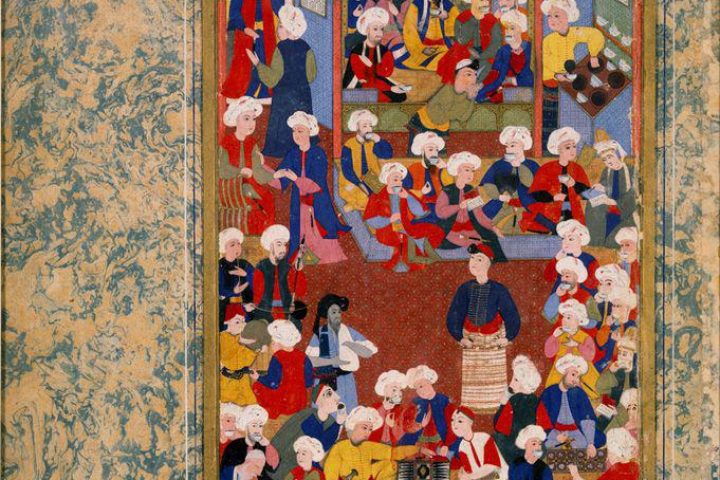 Photo: Coffee House. Chester Beatty Library Dublin. Copyright: MWNF
Following AVICOM's Annual Conference in St Andrews, Scotland, on "Sustainable Preservation and Promotion of Heritage: The Virtual Museum":
INVITATION TO PARTICIPATE IN MUSEUM WITH NO FRONTIER'S (MWNF) NEW ONLINE EXHIBITION ON FOOD AND ENVIRONMENT, WITH SPECIFIC FOCUS ON THE ISLAMIC WORLD:
Exhibition title:
THE TABLE IS SET. Food traditions and legacy in the Islamic World.
A MWNF online Exhibition inspired by the Exhibition DINING WITH THE SULTAN. The fine art of feasting organised by the Los Angeles County Museum of Art (LACMA).
Foreseen Themes:
SOCIAL LIFE (sharing food at Islamic courts; sharing food in today's societies; Ramadan; etc.) RELIGION (eating rules of Islam; special dishes/tableware; Ramadan, etc.)
ENVIRONMENT (the balance between food and nature; preservation methods and innovation; seasonal cuisine; techniques of recycling; water; etc.)
GENDERED ROLES (tasks and responsibilities of men and of women in agriculture and animal husbandry; the production and preparation of food; feasts; etc.)
COEXISTANCE (how food contributes to mutual knowledge; culinary syncretism; etc.)
The Exhibition will be set up in cooperation with our Partners. Its development will be based on the MWNF methodology, which is the result of many years of experience in this field. Further to the recent AVICOM event in St Andrews it is a great pleasure to extend the invitation to all museums that are interested in the topic of the Exhibition.
MWNF online Exhibitions are conceived as an opportunity for MWNF Partner institutions to jointly create new exhibitions using material that is already in the MWNF database as well as any new material selected specifically for the Exhibition. The shared curatorial work is at the heart of our process and platform. Here we have to bear in mind that the MWNF network includes museums hosting collections that are closely related to the country's history and culture (e.g. Amman Citadel Museum) and museums hosting collections concerning primarily other countries and cultures (e.g. The British Museum).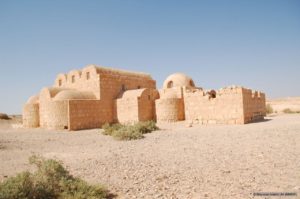 Photo: Jordan Qusayr Amra
The overall thematic structure and curatorial concept of all MWNF online Exhibitions is that they must provide equal opportunities for both types of Partners to contribute to an Exhibition.
Also, it should be reminded that MWNF Exhibitions do not foresee an overall curatorial responsibility but the Exhibition will be the result of different approaches, different perspectives and different interpretations of the items on display. The Exhibition project is designed to facilitate synergies between the various contributions and to facilitate the development of a logical narrative that can be followed by visitors.
The MWNF online Museum includes a Permanent Collection, Exhibitions and a Database. It is set up as an independent entity and is managed by Museum With No Frontiers. Access to all MWNF products is free.
If you are interested in joining, please get in touch with Eva Schubert at eva.schubert@museumwnf.net.
We look forward to welcoming you!
More about MWNF: https://www.museumwnf.org/ & https://www.museumwnf.org/about